"Support/rehabilitation after a protracted hospital stay is needed to help people (adults in particular) make a speedy recovery."
Support & Rehabilitation programme for adults…
Support and rehabilitation after hospital stay helps client to make full recovery. Where needed, we can continue treatment at home avoiding unnecessary journeys back to hospital.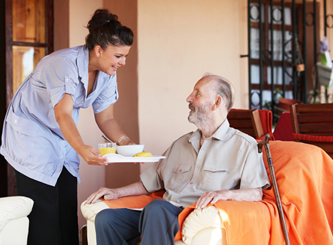 We can support people with chronic illnesses and fit around your personal routine, perhaps providing medication at home. For short trips, perhaps a doctors' visit, a Grace Live In Carers' companion can be on hand to help.
Each package is tailored to the needs of each individual client which can range from daily or live-in care through to around the clock support or round the year support.